Ultra Spark Plugs Range
Discover the Beru® Ultra Spark Plugs (Iridium, Platinum and Copper), recognised as a leading spark plug technology available on the market today.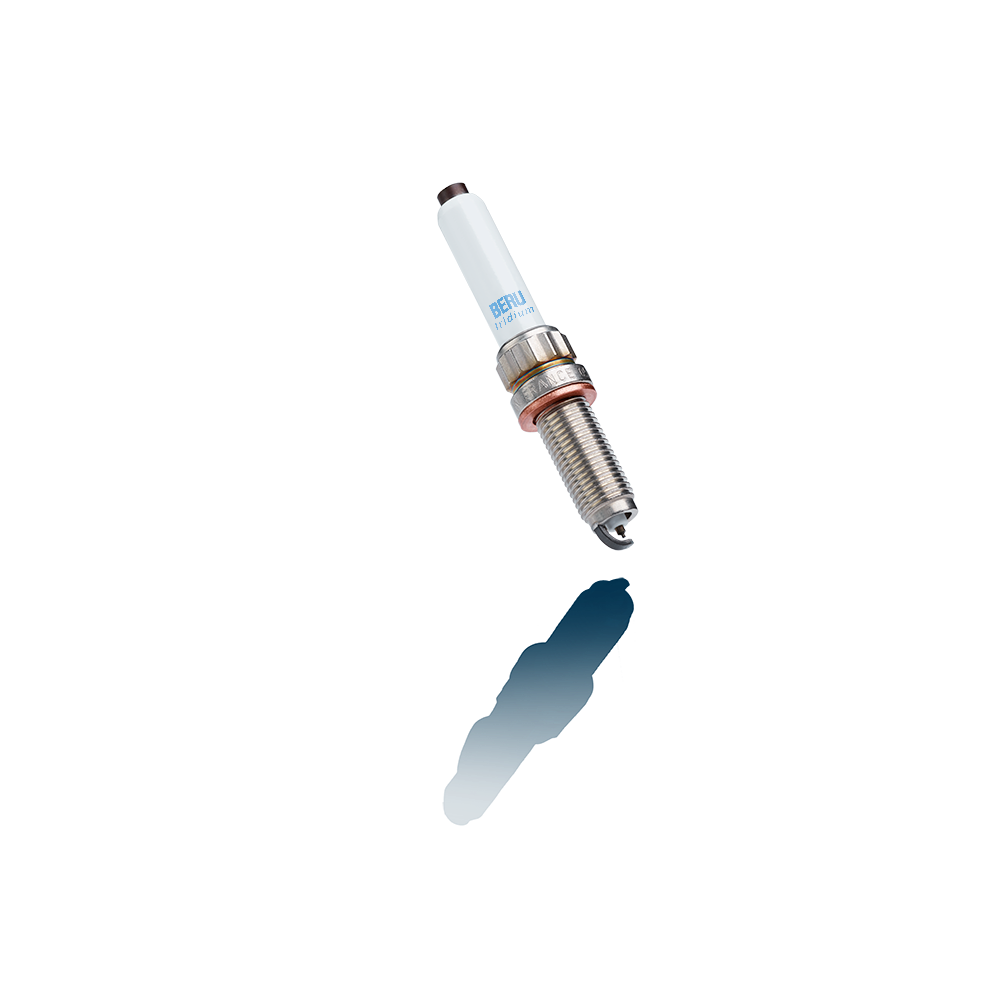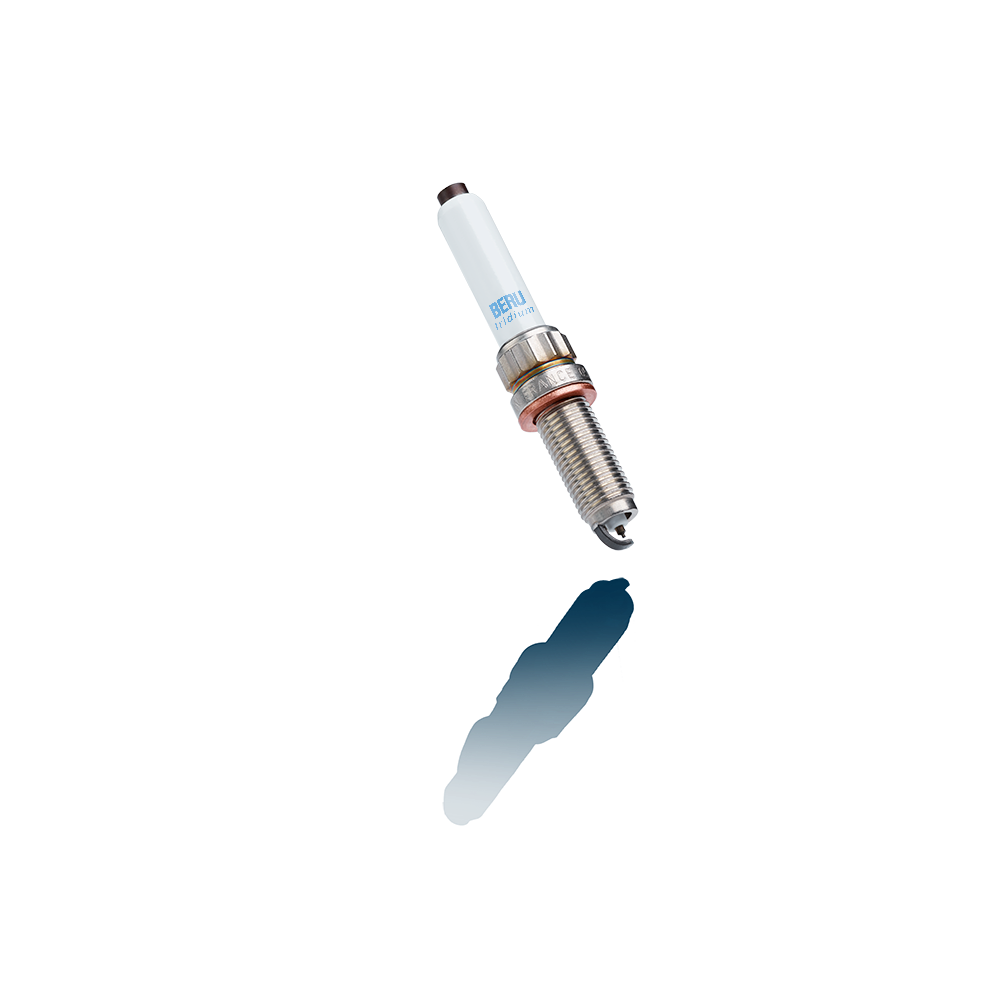 A leading Spark Plug technology
With our high-quality standards, a number of our references often used as OEM. This is valid for a variety of engines and applications. Check our range and see the benefits of changing your spark plugs to BERU® Ultra parts!
Iridium Spark Plugs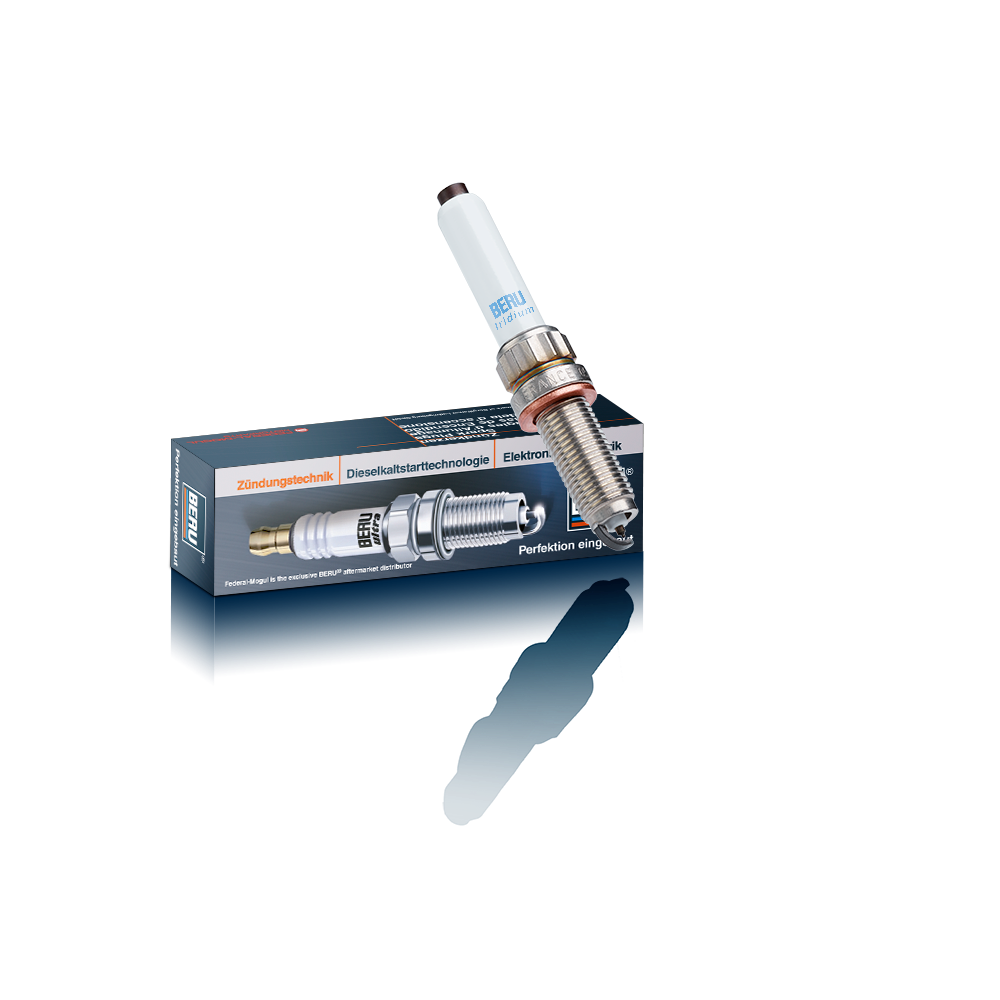 Combining state of the art innovations with a century-long expertise as a world leading ignition expert, BERU® delivers a qualitative product. BERU® Iridium Spark Plugs are the long-lasting and reliable part designed and built in accordance with the brand's reputation. In addition, BERU® Iridium spark plugs let your engine achieve great performance in terms of power, fuel consumption and emissions.

Why trust Iridium?
Iridium is one of the hardest metals in the world, believed to come from a massive meteorite crash about 65 million years ago.
It is refractory, with a melting point of 2,446° Celsius, and hard, making iridium the conductor of choice for a spark plug.
Because of these properties, it has a long lifespan, significantly longer than copper and offers consistent performance results.

Iridium Technology thus enhances the performance, emissions and lifespan of an internal combustion engine.
Platinum Spark Plugs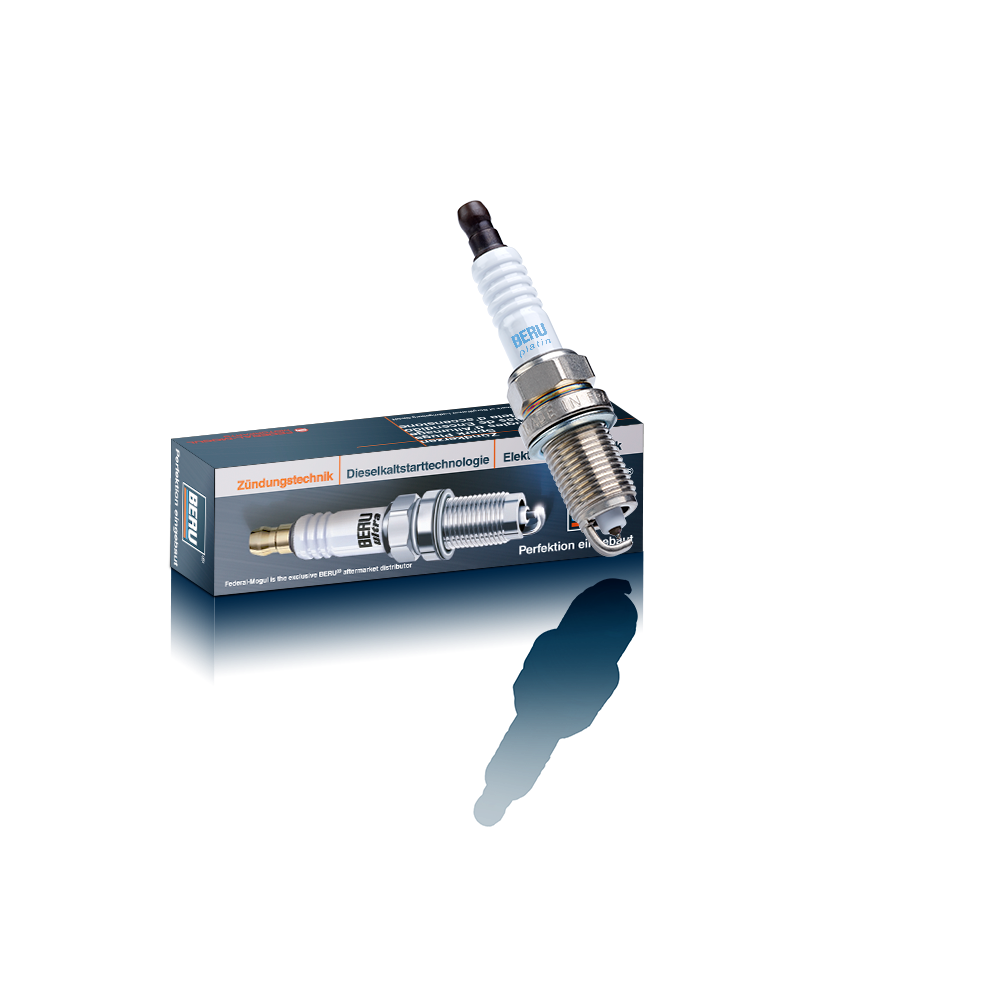 BERU® delivers a reliable Platinum Spark Plug using advanced technology to meet the high demands of cold-starting operation. With flow conditions in the combustion chamber such that only reliable, consistent performance is acceptable, BERU® offers an ideal spark plug with platinum precious metal valid for multivalve technology,, lean burn or direct injection. Premium car manufacturers trust our Platinum Spark Plug as their chosen OEM.
The BERU® Platinum Spark Plugs feature:
Excellent materials chosen for their inherent characteristics: platinum for high thermal conductivity and for high resistance to erosion;
Low fuel consumption, green for the environment: saves fuel and protects the catalytic converter;
High dependability;
Long lifespan, great resistance to wear and corrosion;
OE provider for car manufacturers;
Good cold starting properties;
Excellent mixture access.
Copper Spark Plugs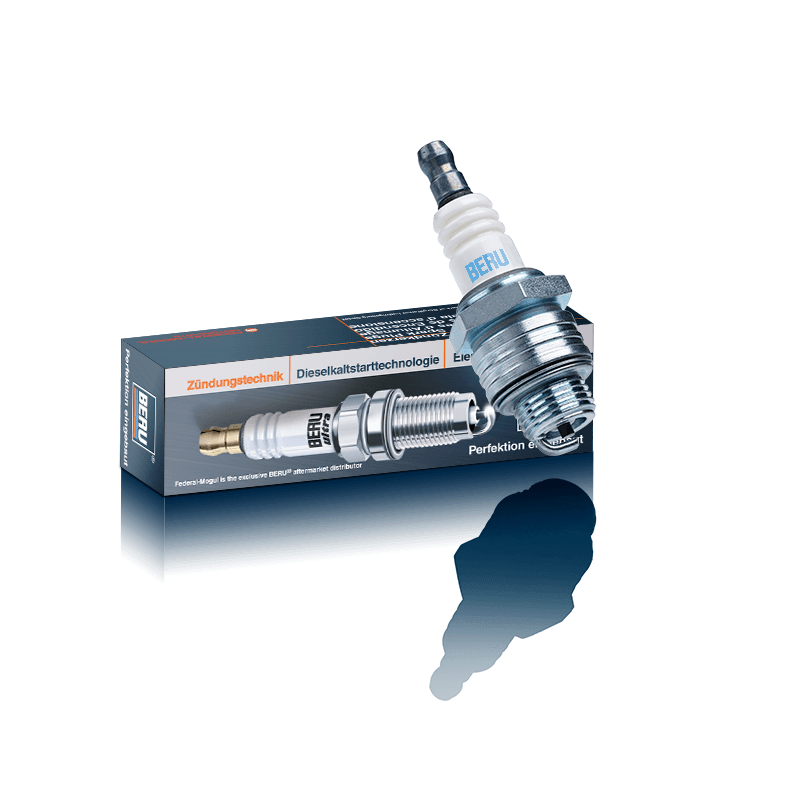 BERU® brings you the performant Copper Spark Plug with its Copper Core Centre Electrode Technology. A competitively priced product for popular models and budget cars that delivers on all the core performance points expected from a reliable ignition part.
The BERU® Copper Spark Plugs feature:
Improved fuel consumption with an optimised combustion;
Reliability of the ignition process even under harsh conditions ;
Long lifespan, consistent starting performance results, meaning dependability;
Select materials chosen for their inherent characteristics with durability and performance in mind.
QUICK-LOOK BENEFITS
Long-lasting
Long lifespan and consistent starting performance results
Reliable
Select materials chosen with durability and performance in mind
Versatile
Wide range of quality spark plugs for a large number of different engines and applications
Use our Part Finder and check which spark plug is the one engineered just for your needs.
Find parts for a previously entered vehicle
| Engine | MotNr | Fuel Type | Bore | Stroke | Cylinders | CC | kW/PS | Aspiration | Valves |
| --- | --- | --- | --- | --- | --- | --- | --- | --- | --- |
| {{ engine.make }} {{ engine.code }} | {{ engine.tecdoc_id || "-" }} | {{ engine.fuel_type || "-" }} | {{ formatPreciseValue(engine.bore) || "-" }}mm | {{ formatPreciseValue(engine.stroke) || "-" }}mm | {{ engine.cylinder_count || "-" }} | {{ maxAndMin(engine.cc_tech_range) || "-" }} | {{ maxAndMin(engine.kw_range) || "-" }} / {{ maxAndMin(engine.hp_range) || "-" }} | {{ engine.aspiration_type || "-" }} | {{ engine.valve_count || "-" }} |
Part Finder

Find parts for a previously entered vehicle

| Engine | MotNr | Fuel Type | Bore | Stroke | Cylinders | CC | kW/PS | Aspiration | Valves |
| --- | --- | --- | --- | --- | --- | --- | --- | --- | --- |
| {{ engine.make }} {{ engine.code }} | {{ engine.tecdoc_id || "-" }} | {{ engine.fuel_type || "-" }} | {{ formatPreciseValue(engine.bore) || "-" }}mm | {{ formatPreciseValue(engine.stroke) || "-" }}mm | {{ engine.cylinder_count || "-" }} | {{ maxAndMin(engine.cc_tech_range) || "-" }} | {{ maxAndMin(engine.kw_range) || "-" }} / {{ maxAndMin(engine.hp_range) || "-" }} | {{ engine.aspiration_type || "-" }} | {{ engine.valve_count || "-" }} |

Your Vehicle

Your Engine

| Engine | MotNr | Fuel Type | Bore | Stroke | Cylinders | CC | kW/PS | Aspiration | Valves |
| --- | --- | --- | --- | --- | --- | --- | --- | --- | --- |
| {{ engine.make }} {{ engine.code }} | {{ engine.tecdoc_id || "-" }} | {{ engine.fuel_type || "-" }} | {{ formatPreciseValue(engine.bore) || "-" }}mm | {{ formatPreciseValue(engine.stroke) || "-" }}mm | {{ engine.cylinder_count || "-" }} | {{ maxAndMin(engine.cc_tech_range) || "-" }} | {{ maxAndMin(engine.kw_range) || "-" }} / {{ maxAndMin(engine.hp_range) || "-" }} | {{ engine.aspiration_type || "-" }} | {{ engine.valve_count || "-" }} |

Your Part