Ultra Plus Titan Spark Plug

Meet BERU®'s Ultra Plus Titan, the short range of top-of-the-line spark plugs that combines BERU®'s automotive and non-automotive expertise with advanced technology for great performance results.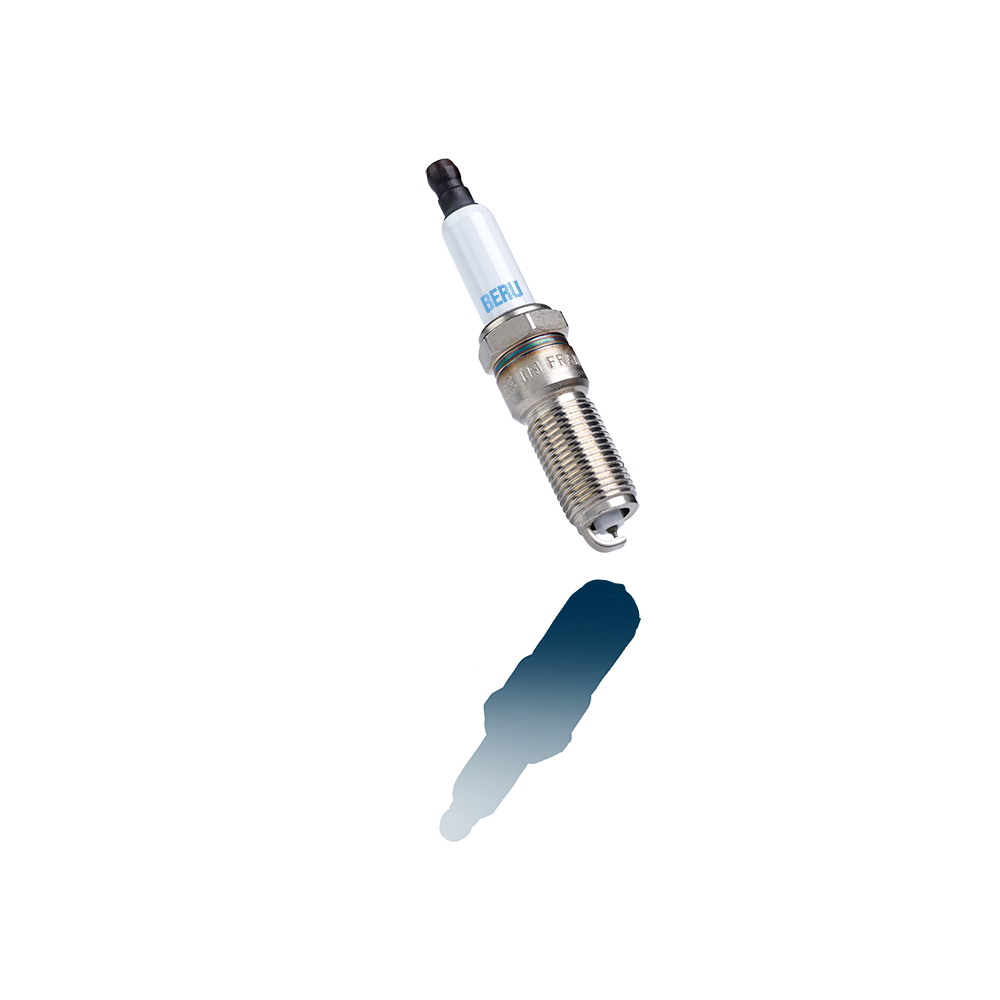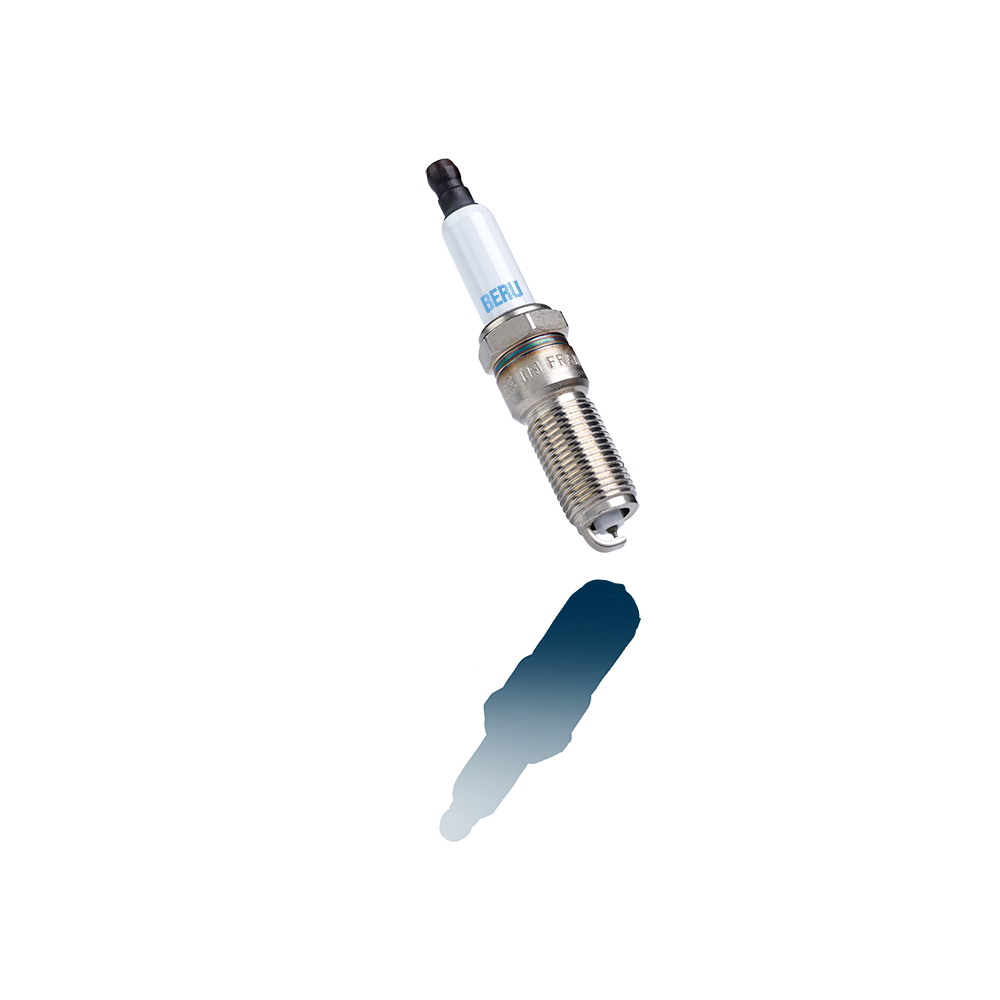 Formula 1 technology meets BERU® expertise
The advanced features behind great performance:
The advanced technology borrowed from Formula 1 for anti-flashover.
Fiss suppressor for smooth balanced idling meaning a consistent spark plug voltage and improved cooling.
Thin walled copper core centre electrode for outstanding heat dissipation and extended plug life.
Long core nose/broad seat for wide heat range. The long core nose - resistant to fouling- and increased seat diameter contribute to the turbo cooling effect around the core nose.
Wide gap for improved performance. Ultra plus titan gives that 'just new' acceleration feel throughout its life and combustion efficiency that cuts both fuel consumption and emissions.
Copper core.
Titanium alloy poly-v ground electrode meaning low voltage for great ignition reliability & better flame front propagation and high erosion resistance.
1 - Long tip and broad seat for a wide temperature range
The long isolator tip and the broad diameter of the seat assure optimal cooling around the core of the tip.

2 - Great electrode gap improves performances
We developed the Ultra Plus Titan to perform optimally throughout its service life, so the engine continues to feel like new and consumes less fuel.
3 - Thin-walled central electrode pin for excellent heat dissipation
Thanks to the thin walls, the copper of the electrode pin lies close to the surface.  The point therefore retains the heat well under light loading, while at a high number  of revolutions the heat can be dissipated efficiently. This reduces wear and tear and extends the service life of the spark plug.
4 - Copper core
For naturally aspirated engines: contour of central electrode (UPT 1-9) milled with laser precision for optimal performances.
For turbo engines: fine platinum thread (UPT10P-18P) as central electrode for maximum power development.

5 - FISS construction for more balanced idling
Excellent cooling and a consistent voltage while idling due to FISS construction (Fired in Suppressor Seal).
6 - Formula 1 technology avoids flashover
Ultra Plus Titan installs Formula 1 technology in your car, with an ultra-robust construction and watertight insulation that prevents shorting.
7 - Poly-v-electrode from titanium alloy
The forged poly-V form requires a low voltage, meaning a reliable ignition and excellent distribution of the spark. The nickel-titanium alloy prevents corrosion of the spark plug.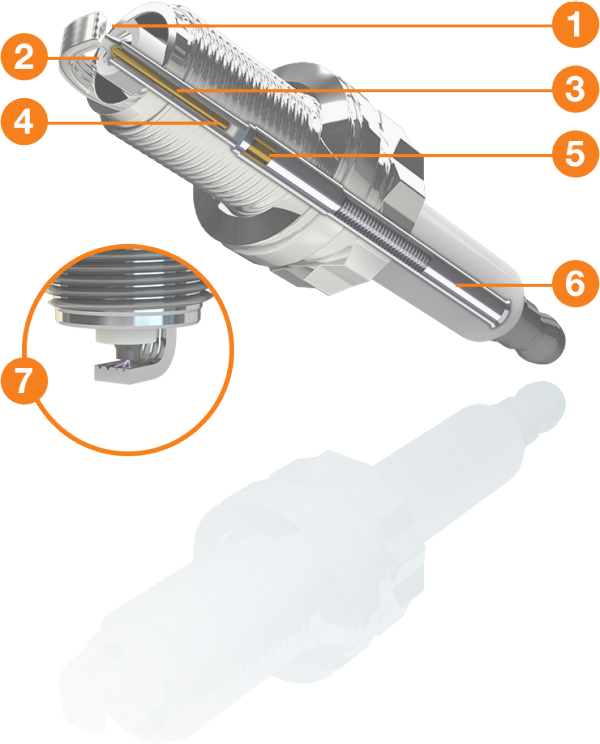 QUICK-LOOK BENEFITS
Coverage
With only 18 references, the Ultra Plus Titan Spark Plug Range covers 90% of the European car parc*
*Source: F-M PI/TecDoc
(www.tecalliance.net/en/company)
Leading Technology
BERU® brings its automotive and non-automotive knowledge and Formula 1 technology together to create an outstanding short range spark plug
Improved Performance
Great electrode gap, poly-v-electrode from titanium alloy, formula 1 technology all brought together to offer improved performance results
Use our Part Finder and check which spark plug is the one engineered just for your needs.
Find parts for a previously entered vehicle
| Engine | MotNr | Fuel Type | Bore | Stroke | Cylinders | CC | kW/PS | Aspiration | Valves |
| --- | --- | --- | --- | --- | --- | --- | --- | --- | --- |
| {{ engine.make }} {{ engine.code }} | {{ engine.tecdoc_id || "-" }} | {{ engine.fuel_type || "-" }} | {{ formatPreciseValue(engine.bore) || "-" }}mm | {{ formatPreciseValue(engine.stroke) || "-" }}mm | {{ engine.cylinder_count || "-" }} | {{ maxAndMin(engine.cc_tech_range) || "-" }} | {{ maxAndMin(engine.kw_range) || "-" }} / {{ maxAndMin(engine.hp_range) || "-" }} | {{ engine.aspiration_type || "-" }} | {{ engine.valve_count || "-" }} |
Part Finder

Find parts for a previously entered vehicle

| Engine | MotNr | Fuel Type | Bore | Stroke | Cylinders | CC | kW/PS | Aspiration | Valves |
| --- | --- | --- | --- | --- | --- | --- | --- | --- | --- |
| {{ engine.make }} {{ engine.code }} | {{ engine.tecdoc_id || "-" }} | {{ engine.fuel_type || "-" }} | {{ formatPreciseValue(engine.bore) || "-" }}mm | {{ formatPreciseValue(engine.stroke) || "-" }}mm | {{ engine.cylinder_count || "-" }} | {{ maxAndMin(engine.cc_tech_range) || "-" }} | {{ maxAndMin(engine.kw_range) || "-" }} / {{ maxAndMin(engine.hp_range) || "-" }} | {{ engine.aspiration_type || "-" }} | {{ engine.valve_count || "-" }} |

Your Vehicle

Your Engine

| Engine | MotNr | Fuel Type | Bore | Stroke | Cylinders | CC | kW/PS | Aspiration | Valves |
| --- | --- | --- | --- | --- | --- | --- | --- | --- | --- |
| {{ engine.make }} {{ engine.code }} | {{ engine.tecdoc_id || "-" }} | {{ engine.fuel_type || "-" }} | {{ formatPreciseValue(engine.bore) || "-" }}mm | {{ formatPreciseValue(engine.stroke) || "-" }}mm | {{ engine.cylinder_count || "-" }} | {{ maxAndMin(engine.cc_tech_range) || "-" }} | {{ maxAndMin(engine.kw_range) || "-" }} / {{ maxAndMin(engine.hp_range) || "-" }} | {{ engine.aspiration_type || "-" }} | {{ engine.valve_count || "-" }} |

Your Part