Speed Sensors
Especially designed in collaboration with and for the automotive industry, BERU® Speed sensors deliver measurements with excellent accuracy.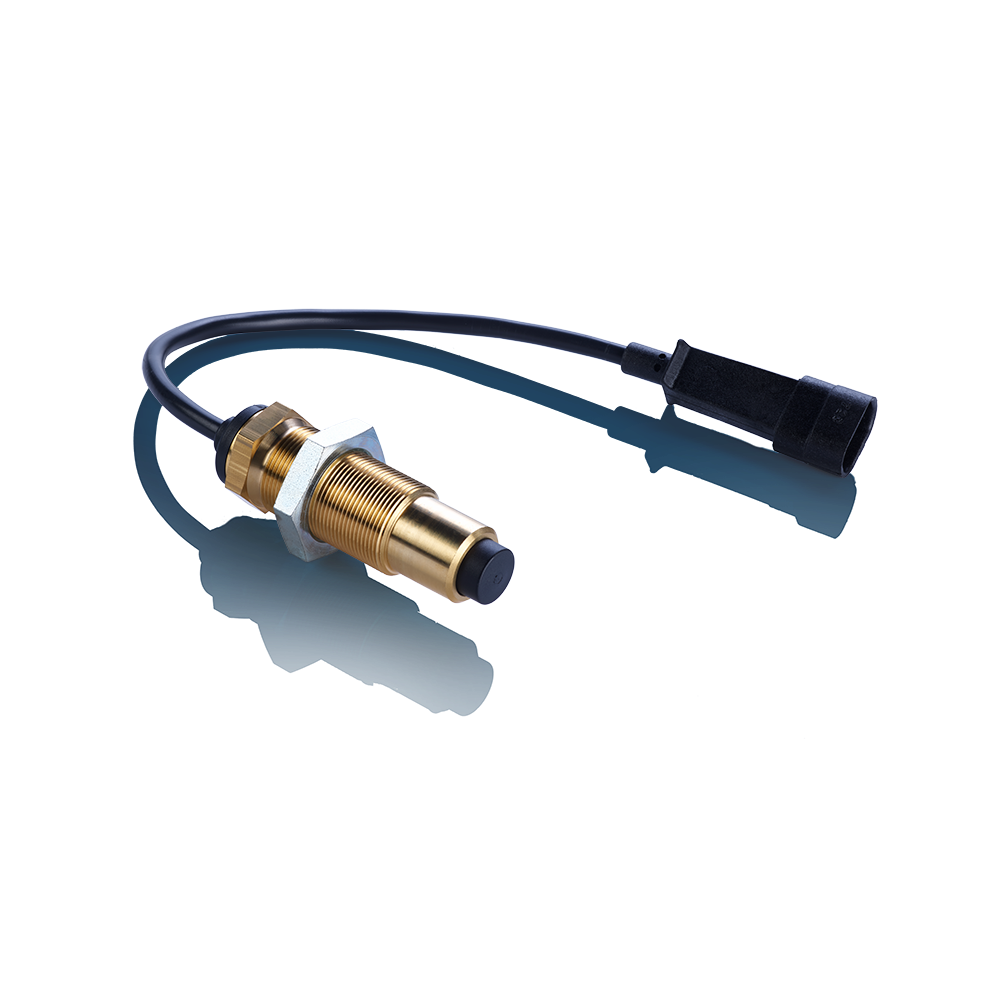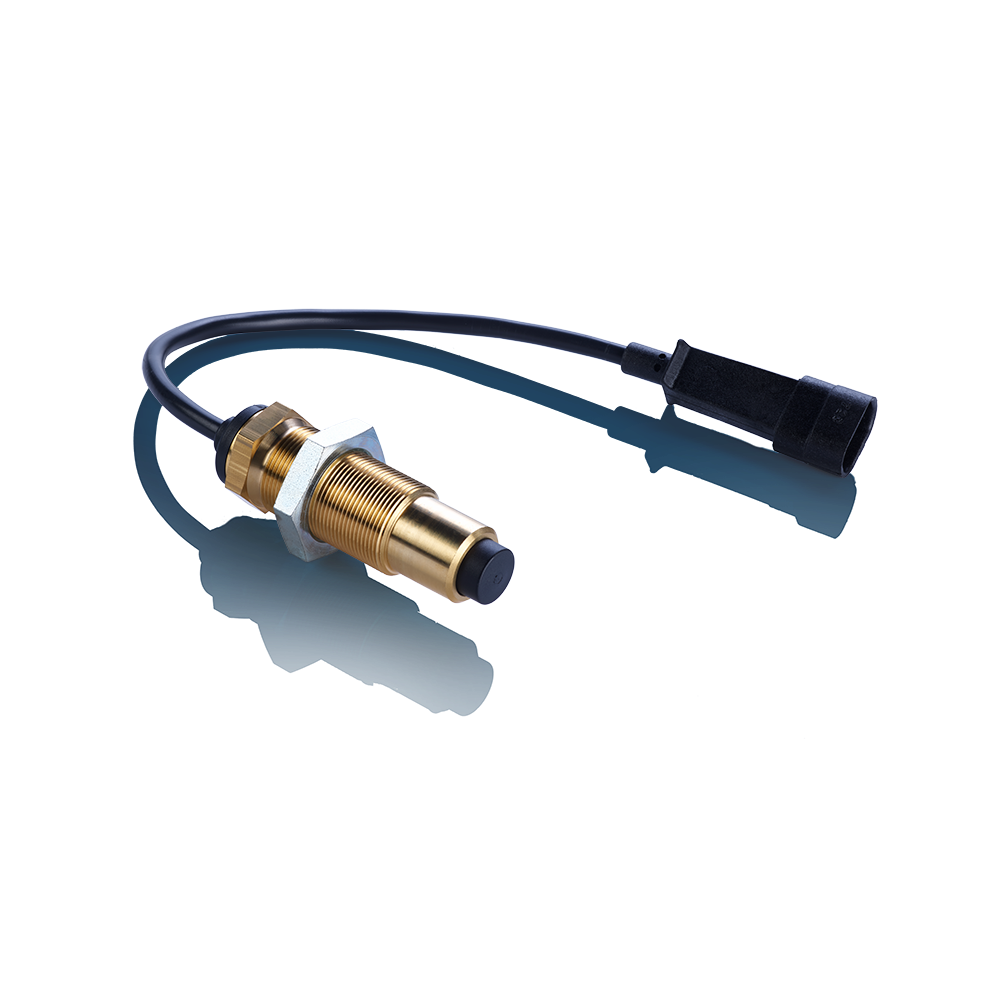 Accuracy and reliability
Used for the exact measurement of speeds, the BERU® Speed Sensors are a solution for engine control (crankshaft, camshaft), gear (drive & power takeoff speed) and ABS systems (wheel speed).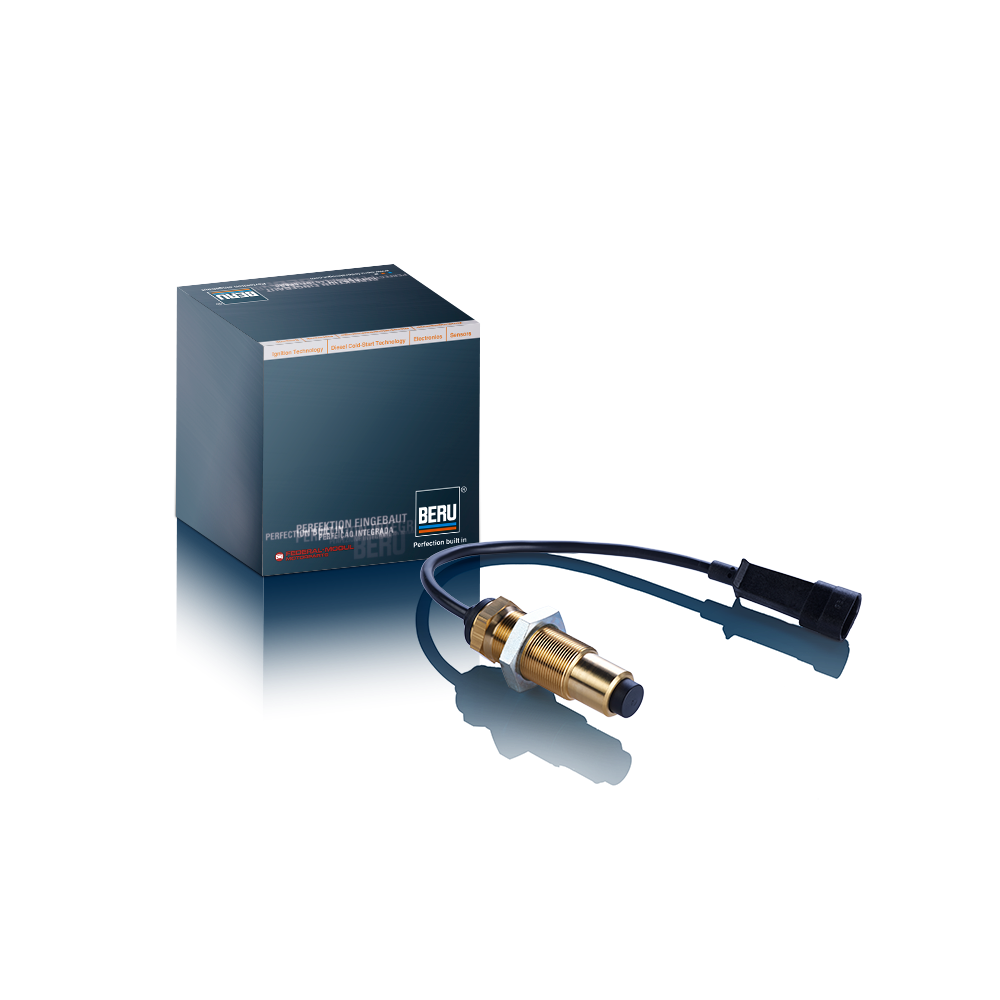 BERU® Speed Sensors come in 2 variants:
Inductive transmitter: measuring method in which a coil measures changes in the magnetic flow created by a tooth/gap geometry. The rotational movement of the gear wheel induces a voltage in the coil. The necessary magnetic field is supplied by the integrated permanent magnet. The transmitter wheel speed determines the amplitude and frequency of the induced alternating voltage.


Hall transmitter: The sensitive element of the speed governor is a static or dynamic "Hall-IC" which gets its bias from a permanent magnet (back bias). Electronic measuring principle with the "Hall Effect". The "Hall" evaluates the magnetic flow density in the hall plates and assigns them switching states (high/low) with an evaluation circuit. If a gear wheel moves past the sensor, the sensor signal projects the tooth geometry. The signal amplitudes are largely independent of the speed and distance from the gear wheel which gives it a clear advantage over inductive systems. In addition, the high integration of the Hall sensors enables intelligent sensors which have self-calibration functions for example.

VARIANTS:
Inductive sensors with and without permanent magnet;
Hall sensors with direction of rotation detection;
Hall sensors with 2-wire interface.
Use our Part Finder and check which sensor is the one engineered just for your needs.
Find parts for a previously entered vehicle
| Engine | MotNr | Fuel Type | Bore | Stroke | Cylinders | CC | kW/PS | Aspiration | Valves |
| --- | --- | --- | --- | --- | --- | --- | --- | --- | --- |
| {{ engine.make }} {{ engine.code }} | {{ engine.tecdoc_id || "-" }} | {{ engine.fuel_type || "-" }} | {{ formatPreciseValue(engine.bore) || "-" }}mm | {{ formatPreciseValue(engine.stroke) || "-" }}mm | {{ engine.cylinder_count || "-" }} | {{ maxAndMin(engine.cc_tech_range) || "-" }} | {{ maxAndMin(engine.kw_range) || "-" }} / {{ maxAndMin(engine.hp_range) || "-" }} | {{ engine.aspiration_type || "-" }} | {{ engine.valve_count || "-" }} |
Part Finder

Find parts for a previously entered vehicle

| Engine | MotNr | Fuel Type | Bore | Stroke | Cylinders | CC | kW/PS | Aspiration | Valves |
| --- | --- | --- | --- | --- | --- | --- | --- | --- | --- |
| {{ engine.make }} {{ engine.code }} | {{ engine.tecdoc_id || "-" }} | {{ engine.fuel_type || "-" }} | {{ formatPreciseValue(engine.bore) || "-" }}mm | {{ formatPreciseValue(engine.stroke) || "-" }}mm | {{ engine.cylinder_count || "-" }} | {{ maxAndMin(engine.cc_tech_range) || "-" }} | {{ maxAndMin(engine.kw_range) || "-" }} / {{ maxAndMin(engine.hp_range) || "-" }} | {{ engine.aspiration_type || "-" }} | {{ engine.valve_count || "-" }} |

Your Vehicle

Your Engine

| Engine | MotNr | Fuel Type | Bore | Stroke | Cylinders | CC | kW/PS | Aspiration | Valves |
| --- | --- | --- | --- | --- | --- | --- | --- | --- | --- |
| {{ engine.make }} {{ engine.code }} | {{ engine.tecdoc_id || "-" }} | {{ engine.fuel_type || "-" }} | {{ formatPreciseValue(engine.bore) || "-" }}mm | {{ formatPreciseValue(engine.stroke) || "-" }}mm | {{ engine.cylinder_count || "-" }} | {{ maxAndMin(engine.cc_tech_range) || "-" }} | {{ maxAndMin(engine.kw_range) || "-" }} / {{ maxAndMin(engine.hp_range) || "-" }} | {{ engine.aspiration_type || "-" }} | {{ engine.valve_count || "-" }} |

Your Part