Oxygen (Lambda) Sensors
BERU® delivers optimised driving and exhaust performance with its high-quality forward-looking oxygen sensors. Green, long-lasting and an OEM quality-match, this qualifies the entire range of BERU® Lambda Sensors.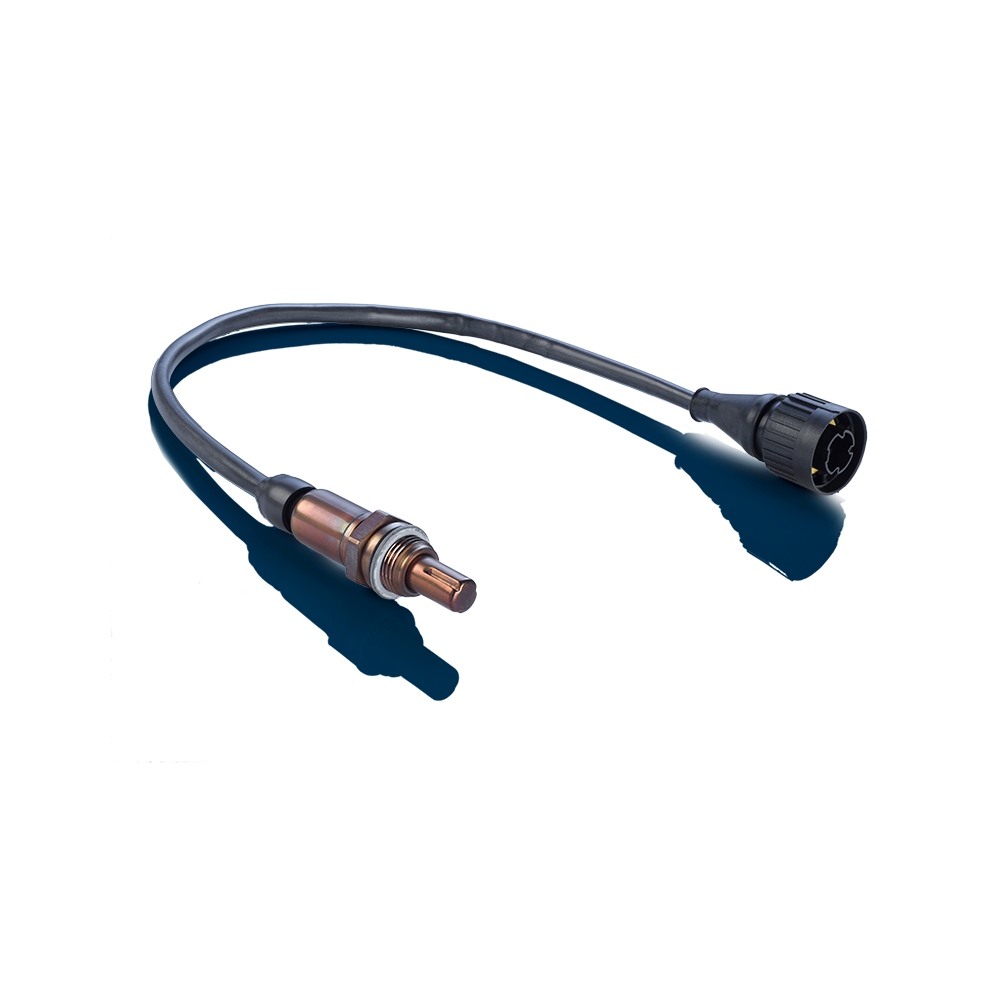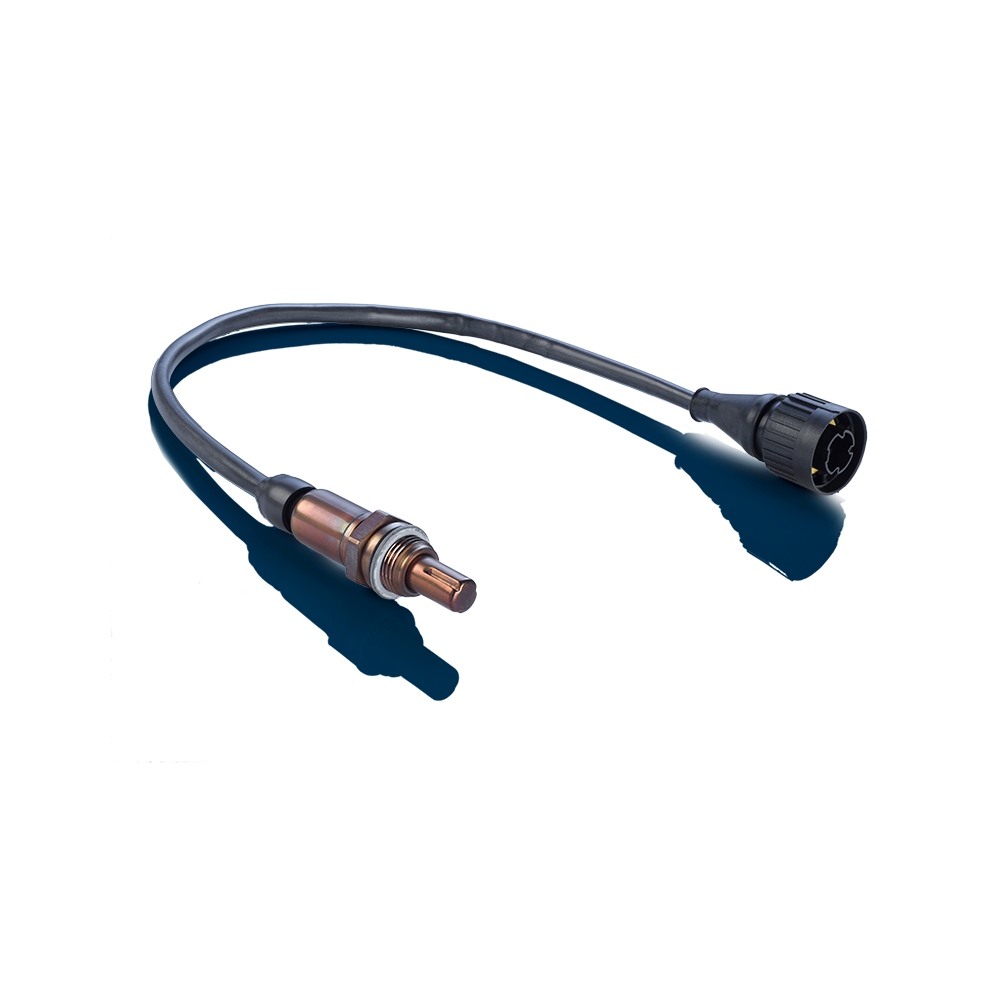 Green, long-lasting & easy to install

Used mostly in SI (Spark Ignition) engines with three-way catalytic converters, oxygen sensors aim to comply with or reach today's low statutory emission values for pollutants and optimize the performance of the engine and fuel consumption.
Measuring principle:
The oxygen sensor measures the ratio of the injected mix O2/Fuel.
A rich mixture (little O₂ in the exhaust gas) will trigger the control unit to lean the mixture reducing the injected quantity.
A lean mixture (a lot of O₂ in the exhaust gas) will enable the control unit to enrich the mixture increasing the injected quantity.

BERU® Lambda Sensors ensure:
Low fuel consumption;
Consistent driving performance;
Reduced emission of pollutants;
Consistent engine output.

The BERU® Lambda Sensors range includes a wide number of BERU® Lambda probes which can be fitted in over 3,000 vehicles —almost the complete European fleet!
The BERU® Lambda Sensor range features:
Heated sensors to quickly reach operating temperature;
Ceramic measuring element made of zirconium oxide;
Zirconium finger-type sensors and planar oxygen sensors for recent applications;
Electrodes and contacts coated with oxygen permeable platinum;
Vehicle-specific designs to original equipment quality;
Expert replacement thanks to original connectors;
Problem-free installation with no additional accessories/adapter components;
Easy to understand installation instructions;
Replacement expected no sooner than after approximately 60.000km for unheated sensors and 80.000km for heated sensors.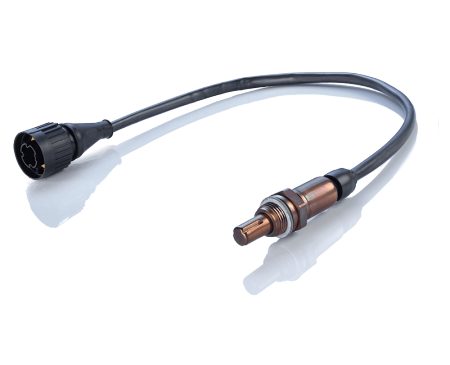 Use our Part Finder and check which sensor is the one engineered just for your needs.
Find parts for a previously entered vehicle
| Engine | MotNr | Fuel Type | Bore | Stroke | Cylinders | CC | kW/PS | Aspiration | Valves |
| --- | --- | --- | --- | --- | --- | --- | --- | --- | --- |
| {{ engine.make }} {{ engine.code }} | {{ engine.tecdoc_id || "-" }} | {{ engine.fuel_type || "-" }} | {{ formatPreciseValue(engine.bore) || "-" }}mm | {{ formatPreciseValue(engine.stroke) || "-" }}mm | {{ engine.cylinder_count || "-" }} | {{ maxAndMin(engine.cc_tech_range) || "-" }} | {{ maxAndMin(engine.kw_range) || "-" }} / {{ maxAndMin(engine.hp_range) || "-" }} | {{ engine.aspiration_type || "-" }} | {{ engine.valve_count || "-" }} |
Part Finder

Find parts for a previously entered vehicle

| Engine | MotNr | Fuel Type | Bore | Stroke | Cylinders | CC | kW/PS | Aspiration | Valves |
| --- | --- | --- | --- | --- | --- | --- | --- | --- | --- |
| {{ engine.make }} {{ engine.code }} | {{ engine.tecdoc_id || "-" }} | {{ engine.fuel_type || "-" }} | {{ formatPreciseValue(engine.bore) || "-" }}mm | {{ formatPreciseValue(engine.stroke) || "-" }}mm | {{ engine.cylinder_count || "-" }} | {{ maxAndMin(engine.cc_tech_range) || "-" }} | {{ maxAndMin(engine.kw_range) || "-" }} / {{ maxAndMin(engine.hp_range) || "-" }} | {{ engine.aspiration_type || "-" }} | {{ engine.valve_count || "-" }} |

Your Vehicle

Your Engine

| Engine | MotNr | Fuel Type | Bore | Stroke | Cylinders | CC | kW/PS | Aspiration | Valves |
| --- | --- | --- | --- | --- | --- | --- | --- | --- | --- |
| {{ engine.make }} {{ engine.code }} | {{ engine.tecdoc_id || "-" }} | {{ engine.fuel_type || "-" }} | {{ formatPreciseValue(engine.bore) || "-" }}mm | {{ formatPreciseValue(engine.stroke) || "-" }}mm | {{ engine.cylinder_count || "-" }} | {{ maxAndMin(engine.cc_tech_range) || "-" }} | {{ maxAndMin(engine.kw_range) || "-" }} / {{ maxAndMin(engine.hp_range) || "-" }} | {{ engine.aspiration_type || "-" }} | {{ engine.valve_count || "-" }} |

Your Part