Pressure Sensor Glow Plug
An optimized combustion performance obtained by the sensor and electronics in the glow plug pin, are the key elements of the remarkable reduction of the exhaust gases that can be achieved with the correct Pressure Sensor Glow Plug.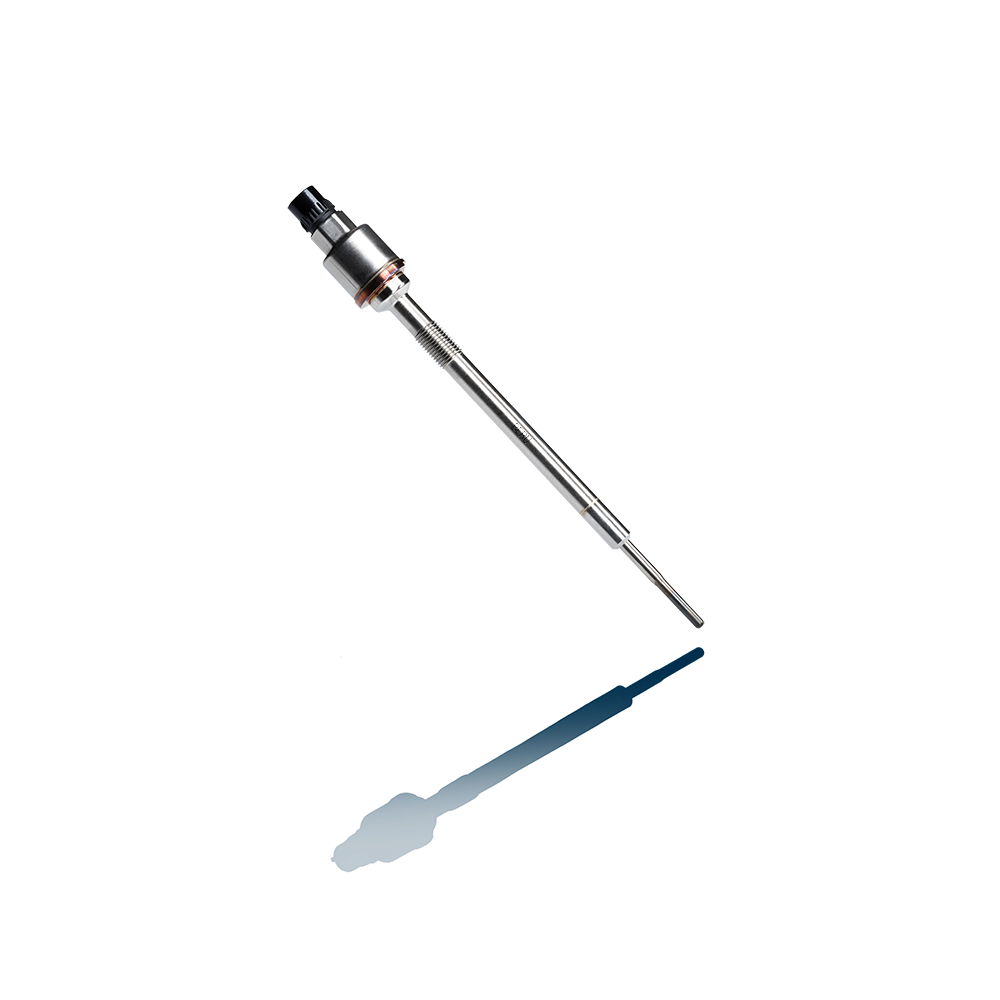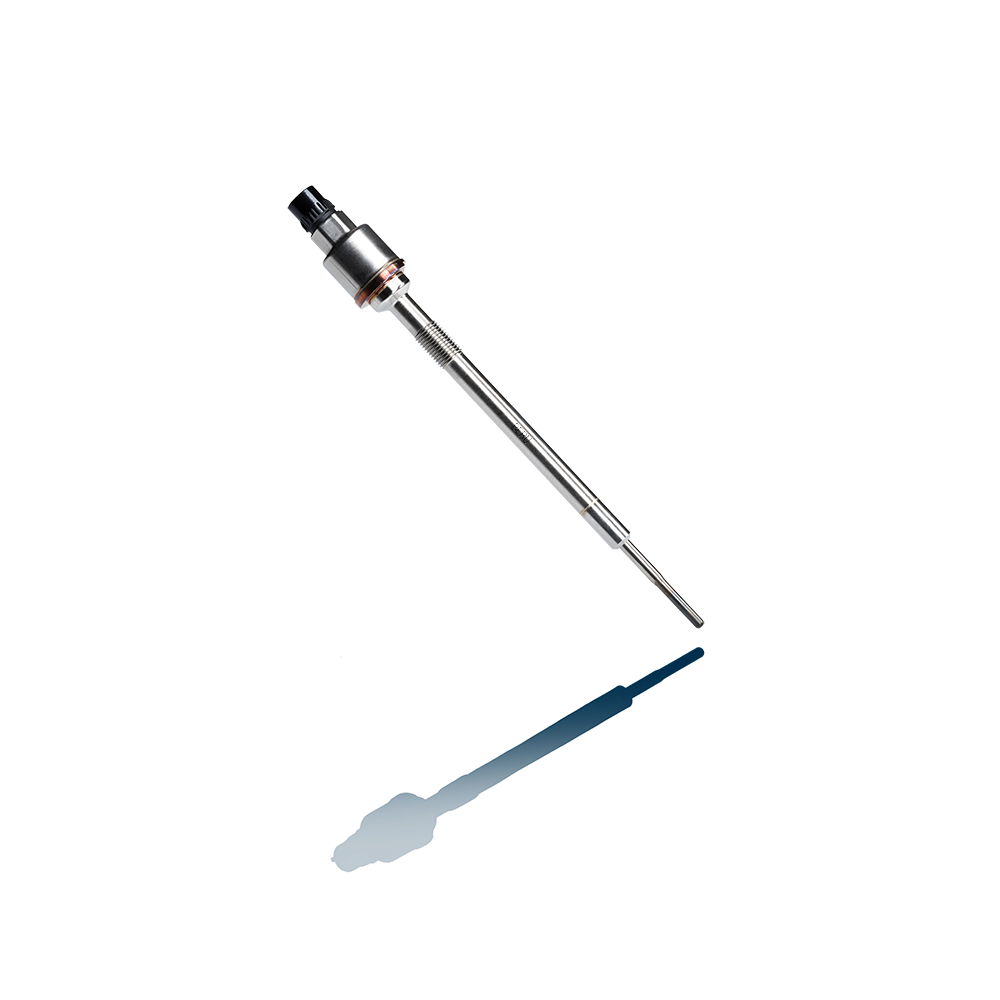 BERU® Pressure Sensor Glow Plug:
Forward-looking solution for a green future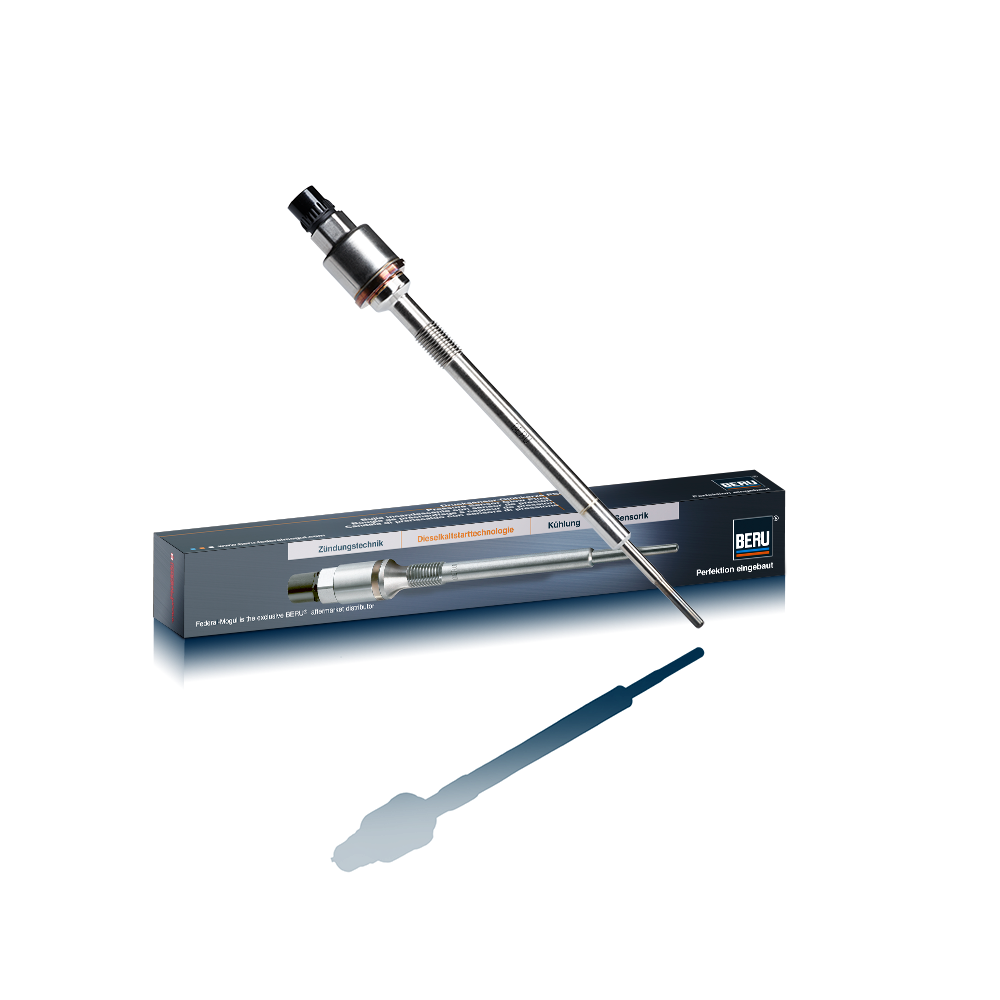 Holder of numerous innovation awards, the BERU® Pressure Sensor Glow Plug has been developed to meet one very specific purpose: provide one of the best responses to the demands made on diesel engine in terms of particle reduction. Current and future exhaust gas limit values for diesel vehicles already and further will mean a drastic reduction in particles and nitrogen oxide in each cylinder.
Technical features

Optimised combustion: the PSG Glow Plug measures the pressure in the combustion chamber with an integrated sensor and reports this to the engine control electronics;
Sensor principle: piezoresistive;
Flexible heating rod for pressure transmission;
Robust sealing element between body and heating rod;
Miniaturised electronics integrated in the upper part of the glow plug;   
Calibrated and customer-specific programmed;
Integrated concentric automotive plug.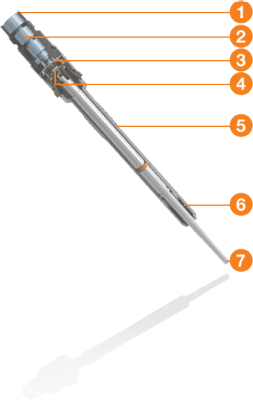 1 - Plug
2 - High voltage connection

3 - Circuit board with electronics

4 - Measuring diaphragm
5 - Glow plug body
6 - Gasket
7 - Glow plug heating rod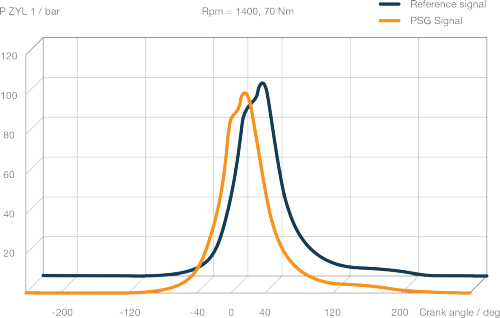 Pressure curves in comparison
The following pressure curves show the course of a PSG signal and a reference sensor signal in the combustion chamber of a test bench engine.
Technical data

Operating temperature:     
Pressure range:

Sensor

Power supply (Vdd):
Output signal:
Bandwidth:
Accuracy:

Glow function

Current 60sec:
Temperature after 60sec:
Max. temperature:



-40 – 140°C (max. 150°C)    
0 – 200 bar (max. 210 bar)

 

5,0 V or 3,3 V
ratio metric
0 to 5 kHz
± 2%

 

< 10 A
> 980°C
1100°C

QUICK-LOOK BENEFITS
Innovative
Forward-looking and technologically advanced features and performance results
Green
Optimised combustion resulting in low particle emissions levels
Exclusive
Exclusive and patented BERU® development
Use our Part Finder and check which glow plug is the one engineered just for your needs.
Find parts for a previously entered vehicle
| Engine | MotNr | Fuel Type | Bore | Stroke | Cylinders | CC | kW/PS | Aspiration | Valves |
| --- | --- | --- | --- | --- | --- | --- | --- | --- | --- |
| {{ engine.make }} {{ engine.code }} | {{ engine.tecdoc_id || "-" }} | {{ engine.fuel_type || "-" }} | {{ formatPreciseValue(engine.bore) || "-" }}mm | {{ formatPreciseValue(engine.stroke) || "-" }}mm | {{ engine.cylinder_count || "-" }} | {{ maxAndMin(engine.cc_tech_range) || "-" }} | {{ maxAndMin(engine.kw_range) || "-" }} / {{ maxAndMin(engine.hp_range) || "-" }} | {{ engine.aspiration_type || "-" }} | {{ engine.valve_count || "-" }} |
Part Finder

Find parts for a previously entered vehicle

| Engine | MotNr | Fuel Type | Bore | Stroke | Cylinders | CC | kW/PS | Aspiration | Valves |
| --- | --- | --- | --- | --- | --- | --- | --- | --- | --- |
| {{ engine.make }} {{ engine.code }} | {{ engine.tecdoc_id || "-" }} | {{ engine.fuel_type || "-" }} | {{ formatPreciseValue(engine.bore) || "-" }}mm | {{ formatPreciseValue(engine.stroke) || "-" }}mm | {{ engine.cylinder_count || "-" }} | {{ maxAndMin(engine.cc_tech_range) || "-" }} | {{ maxAndMin(engine.kw_range) || "-" }} / {{ maxAndMin(engine.hp_range) || "-" }} | {{ engine.aspiration_type || "-" }} | {{ engine.valve_count || "-" }} |

Your Vehicle

Your Engine

| Engine | MotNr | Fuel Type | Bore | Stroke | Cylinders | CC | kW/PS | Aspiration | Valves |
| --- | --- | --- | --- | --- | --- | --- | --- | --- | --- |
| {{ engine.make }} {{ engine.code }} | {{ engine.tecdoc_id || "-" }} | {{ engine.fuel_type || "-" }} | {{ formatPreciseValue(engine.bore) || "-" }}mm | {{ formatPreciseValue(engine.stroke) || "-" }}mm | {{ engine.cylinder_count || "-" }} | {{ maxAndMin(engine.cc_tech_range) || "-" }} | {{ maxAndMin(engine.kw_range) || "-" }} / {{ maxAndMin(engine.hp_range) || "-" }} | {{ engine.aspiration_type || "-" }} | {{ engine.valve_count || "-" }} |

Your Part